There were so many games announced during today's Nintendo Direct that I decided it would be best to put them all in one of my hit or miss series! 
Overwatch
Overwatch is coming to the Nintendo Switch. So much for those free to play rumors that were going around on this game right? Overwatch isn't for me, but it should sell well. I mean… this is a Blizzard game afterall. 
Verdict – Miss!
Tokyo Mirage Sessions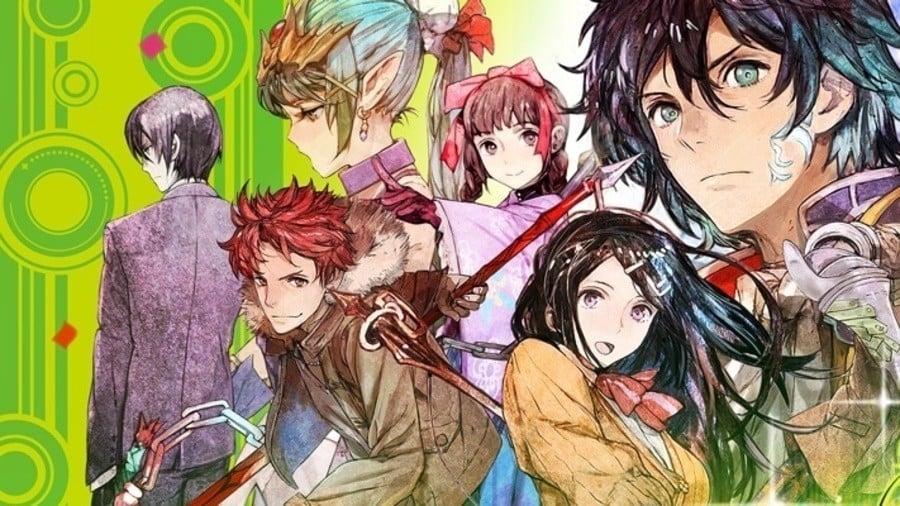 This caught me completely by surprise. Tokyo Mirage Sessions is one of the few games I never played on the Wii U so it getting ported over to the Switch is absolutely fantastic! This game can't get here soon enough. 
Verdict – Hit!
Luigi's Mansion 3
Some new gameplay mode was shown off for Luigi's Mansion 3 and I could care less for it. I'm not a fan of Luigi or his games and the only way I could see this game coming into my household is if my wife either buys it for herself or for our kids. I'm not touching this game. 
Verdict – Miss!
Kirby Clash
That free to play Kirby game is launching on the Switch some time today. I briefly played it on the 3DS and never got into it, but it's free to play and I know my kids love Kirby and that's enough for me to download it. 
Verdict – Hit!
Trials of Mana Remake
This game looks so fucking good. It's a day one buy for sure. The graphics, gameplay, animations, and characters look absolutely incredible and I can't wait to have this game in my life.
Verdict – Hit!
Return of Obra Dinn
This game looks lame. I don't like the aethestic and what little I've seen of the gameplay is a big no for me. It looks like a do nothing simulator and I've had my fill of those.
Verdict – Miss!
Little Town Hero
Gamefreak is doing something that isn't Pokemon and it's releasing a month before the new Pokemon Sword & Shield games. Little Town Hero looks really interesting, but I'm not sold on it yet. The battle system is unique, but I'm not sold on it yet. This is a new Ip and it'll most likely cost us $60. That's a big asking price for a new IP to me. 
Verdict – Undecided!
Link's Awakening
It's not a question of if I'm going to buy this game it's when. I'm totally buying this new Zelda game, but not right away. I'm going to wait for a price drop. $60 for a game that I'll complete once and most likely never play again is a huge asking price for me. 
Verdict – Wait For Sale!
Dragon Quest 11 Definitive Edition
Dragon Quest 11 on the Switch looks like the most complete version of that game. Not only do you get the entire 100+ hours game you can also play it in retro mode. That alone has convinced me to double dip on this game and give it another go. 
Verdict – Hit!
Deadly Premonition 2
This was another pretty big surprise for me. Deadly Premonition 2 is the sequel to the underrated Deadly Premonition game. In this second game you'll get to play as two different characters. I'm hyped for this one. The first game is also getting ported to the Nintendo Switch. 
Verdict – Hit!
Divinity Original Sin 2
Divinity Original Sin 2 is incredible. It's one of the best games I've ever played. I highly recommend buying this one when it launches on Switch. The best part it has cross save support with Steam!
Verdict – Hit!
Doom 64
Doom 64 was good at the time it released. Today, it looks like a game I would shit on. I'm not interested in this one at all. I'll just wait for the sequel to Doom.
Verdict – Miss!
Rogue Company
I have no idea what Rogue Company is, but I kind of want to play it. It's right up my alley and I'll be able to team up with my wife (if she's interested in the game) and complete a few rounds of… whatever the hell they were doing on screen. 
Verdict – Hit!
Pokemon Sword & Shield
I'm buying these games day one. National Dex or not I don't care one bit. I play Pokemon to catch the new Pokemon and travel through the new region while winning badges and making new friends online. The new stuff they showed off (especially the customization options) looked really neat and only made me want to own the game that much more. 
Verdict – Hit!
Mario & Sonic Olympic Games 2020
This is like Nintendo's version of Madden and you know what… I'll most likely end up buying it for my kids around Christmas. 
Daemon x Machina
This game has you flying around in giant sized mechs and blasting shit to pieces. What's there not to like. I will be downloading the new demo to see if it's something that's worth buying on day one. Right now I'm undecided. 
Verdict – Undecided! 
Jeki Knight 1 & 2
You've got the second best Star Wars games ever made releasing on the Switch. If they're priced right I'll get them. If not I'll wait for them to go on sale. Either way I'm buying them. 
Verdict – Undecided!
The Witcher 3
I own this game on every platform except the Switch now. I plan on fixing that when this releases. The Witcher 3 is a masterpiece that's worth every penny. 
Verdict – Hit!
Assassin's Creed Rogue
Outside of Blackflag I've never been a fan of the any of the older Assassin's Creed games. That includes this one. 
Verdict – Miss!
Dauntless
Dauntless is a free to play Monster Hunter clone that's easier to get into and lacks the depth that series has. It's a decent game, but don't go in expecting Monster Hunter World, or even Generations, levels of quality and you'll be fine. As for me, I'll stick with Monster Hunter. 
Verdict – Miss!
Ni No Kuni
I've never played the first Ni No Kuni game. I'm very curious about this one, but I think I might end up getting it on PC over the Switch simply because I already own part 2 on PC and I like to keep my games bundled together on one platform. 
NBA 2K20
NBA 2K isn't the juggernaut it used to be. These games have been on a downward spiral and adding women to the game isn't going to save it. It might score you some points with the left, but not with fans of this series or sports fans in general because no one watches the WNBA. Good luck with this one guys.
Verdict – Miss!
Call of Cthulu
I've always been curious about this game, but I'm really not a fan of horror games that has you doing absolutely nothing in them. I mean… there's puzzle solving, but that's it. I'll wait for this to drop to $10 on PC and grab it then. 
Verdict – Wait For Sale!
The Outer Worlds
I would never play a FPS game on my Switch. Can you imagine how terribly this game would control on it? I'll probably end up skipping this because I don't trust Epic Games with my credit card info and they don't make currency cards like everyone else. 
Verdict – Miss!
Devil May Cry 2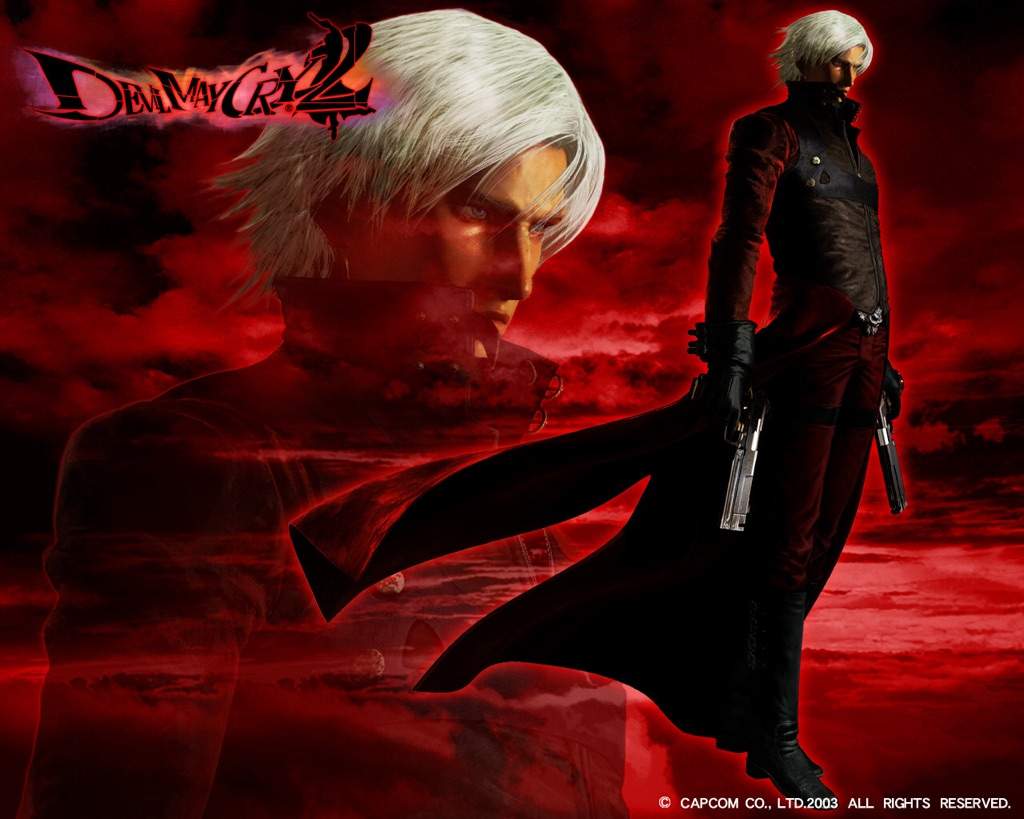 So instead of Capcom giving us the DMC collection that's on every other platform they decided to drop every game in the series one at a time. Just wait for the inevitable collection to drop and buy it then. These games are not worthing $20 a piece anymore. 
Verdict – Miss!
Vampyr
I can play this game as part of PC Game Pass or fork over some cash and grab it on the Switch. I'll stick with the cheaper version. Thanks. 
Verdict – Miss!
Animal Crossing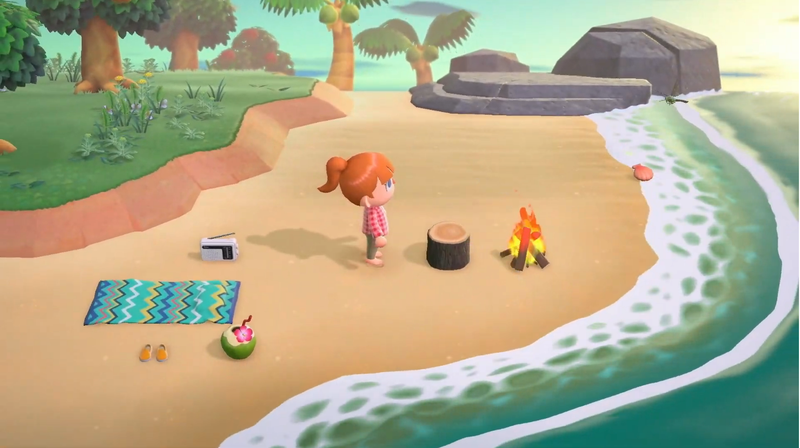 This game… looks absolutely terrible. It was so boring that I switched tabs on my PC and started browsing through some tweets on Twitter until they finished it. I don't get it. What is so good about this average looking game? It's a huge miss from me. 
Verdict – Miss!
Xenoblade Chronicles Remaster
The first Xenoblade game is coming to the Switch and it can't get here fast enough. I love this series and I can't wait to jump into what's going to be on hell of an experience. Now if only they'll port Xenoblade X which is actually the game everyone was asking for… 
And that's it! I'm finished. This has to be the longest Hit or Miss article I've ever written. I'm looking forward to quite a few games on this list. The Switch is killing it lately isn't it? My overall grade for this direct is a B+. What did you think of it? Are you buying any of the games announced?